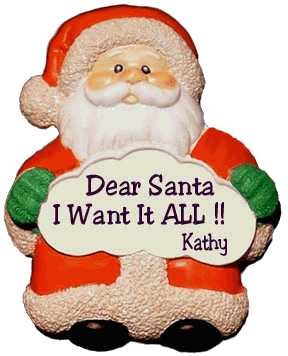 As most of you know, Christmas is a "big deal" in our house. Our holiday season is rich in family traditions, filled with lots of memory making events with our children, baking, crafting, preschool events, elementary school events and of course ... worship.
But just like any other family, it can also be filled with family drama (outside of our immediate family), over-scheduled calendars, cranky parents and tired children.
Thankfully, amongst all of the craziness that the Season can sometimes bring we somehow remain to keep our sense of humor.
To illustrate my point...
One morning my "angel" was "in a mood"
not
exactly filled with the holiday spirit. Yes, you Moms know what I'm talking about. She didn't want to go to school. She only got dressed after I
nagged
politely reminded her to get dressed for school
6
times. She couldn't find her belt. She couldn't find her homework. She didn't like her lunch. Oh yes, ladies, the Grinch had slowly but surely taken over my daughter's heart.
During our ride to school, I reminded my little princess that misbehaving and being in a generally grinchy mood was probably not her best choice since Santa's big day was arriving very soon.
"Mom , how does Santa know if I've been naughty ANYWAY?"
"He just knows honey...trust me."
"But how, Mom?"
"He just does. Now please... just behave. We're almost at school."
"You don't know, DO YOU, Mom?"
"Mom? Helloooooooooooo. Mom. Pssssst, Jeremy, Mom doesn't know."
"Mooooooooooooom, oh Mooooooooooom. Oh MOOOOOOOOOOOOOOMMMMMMEEEEEEEE!"
"Ohmigosh, would you cut it out? HE KNOWS because I CALL HIM!"
"What? You don't call him. How can you call him? You don't even have his phone number. Nobody does."
Unbeknownst to my angelic child, the good folks at Vonage now offers it's customers exclusive access to Santa's answering machine in the North Pole for free. How cool is that? Upon her arrival home from school that day, I greeted her with the telephone and a smile.
"Guess what puddin'? It's your lucky day."
"Really? Why?! Did you buy me a cookie at Publix?
"Nope, let's call Santa. I have his phone number right here.
(silence)
"Well c'mon, let's call him."
(silence)
I dialed the phone number and handed her the phone set. The look on her face was priceless. It was one part joy, one part magic and one part horror. She then looked and me and said, "He didn't pick up... I think it's a recording. I said, "It's his answering machine, you better leave a message". And then she hung up.
"Why did you do that for?"
"I didn't know what to say!"
"Well, you could have said Merry Christmas at least"
"Hmmmm. You are right, Mom. I better call back."
This is what she
said
.
When she hung up, I said to K.
That was a nice call but you know what? You didn't tell Santa your name AND you didn't tell him what you wanted for Christmas.
So she
tried again.
and..
AGAIN
!
and finally ...
again
.
So now you have just a teeny glimpse into this crazy house we call a home and a partial justification of my insanity. Kids. You gotta love 'em :-)